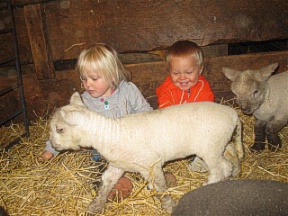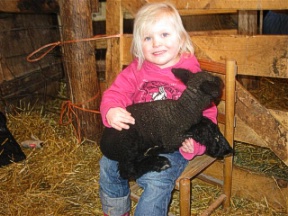 Introducing Gramma's Babydolls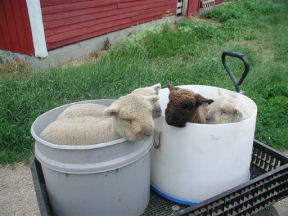 We have added Registered Miniature Babydoll Southdowns to our breeding program. Actually the project is blamed on the grandkids, but Gramma and Grandpa are having a ball with the Babydolls. We purchased our first Babydoll breeding stock in 2006 and started showing them at fairs right away. The Black Babydolls can be shown in the Natural Colored Wool classes and we do have a Babydoll class at the South Dakota State Fair.
We currently have 45 Babydoll brood ewes with diverse bloodlines. Genetic resistance to the disease of Scrapie is very important to us and we have done DNA testing at Codon 171 on all our breeding stock. Our Black Babydoll Stud Rams test "RR" at codon 171 so every lamb we sell will have at least one "R" for genetic resistance.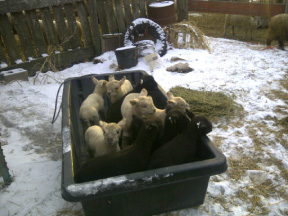 Black and white Babydoll ewe lambs available this summer plus several black yearling ewes. We can add a ram and create a starter flock. We have a group of adorable companion wether lambs looking for a new home.

Fall born (Oct) lambs are ready at Christmas time. Plan to reserve your lambs for the spring of 2013.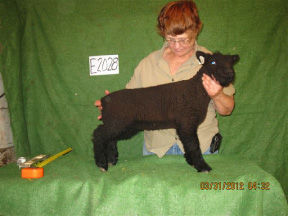 "Weaning Time"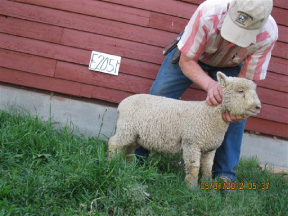 "Three Months Old"
---
Introducing Our Babydoll Stud Rams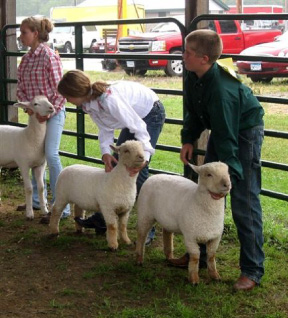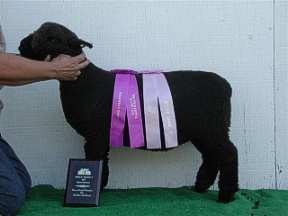 Reserve Champion Ewe
SD State Fair 2007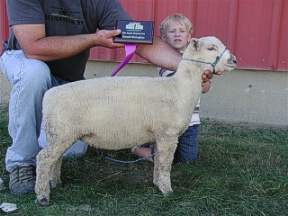 Champion Babydoll Ewe
SD State Fair 2008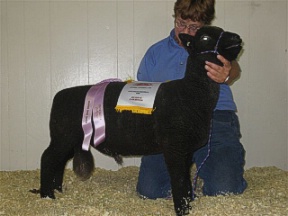 SD State Fair 2010
Champion Ram sold into Canada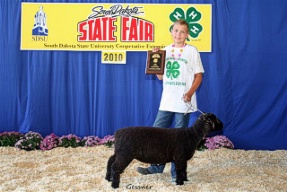 SD State Fair 2010
4-H Res. Champion AOB ewe - Brianna Erdmann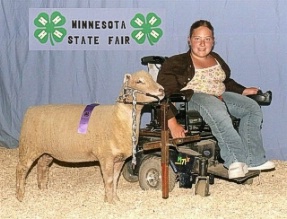 MN State Fair 2010
4-H Champion AOB ewe - Abby Donkers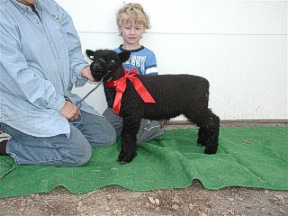 "Fall born lambs ready at Christmas Time"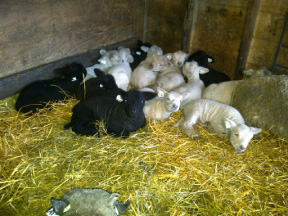 "Babydoll Lambs"